All new
Simple RTMP injust
ConneXio supports RTMP ingest, which guarantees reliable transmission for no loss of frame. You can Desktop, Encoder or any Mobile to stream on ConneXio.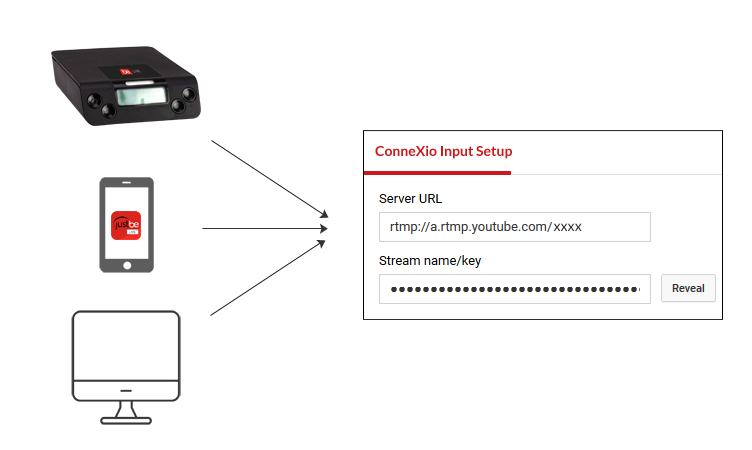 All new
Stream Live to Multiple Destinations
ConneXio accepts single stream as input into the platform and can be delivered to YouTube live, Periscope, Twitch, Hotstar, YouNow, Ustream. Content creators can also stream from ConneXio to BeLIVE and Facebook Live simultaneously.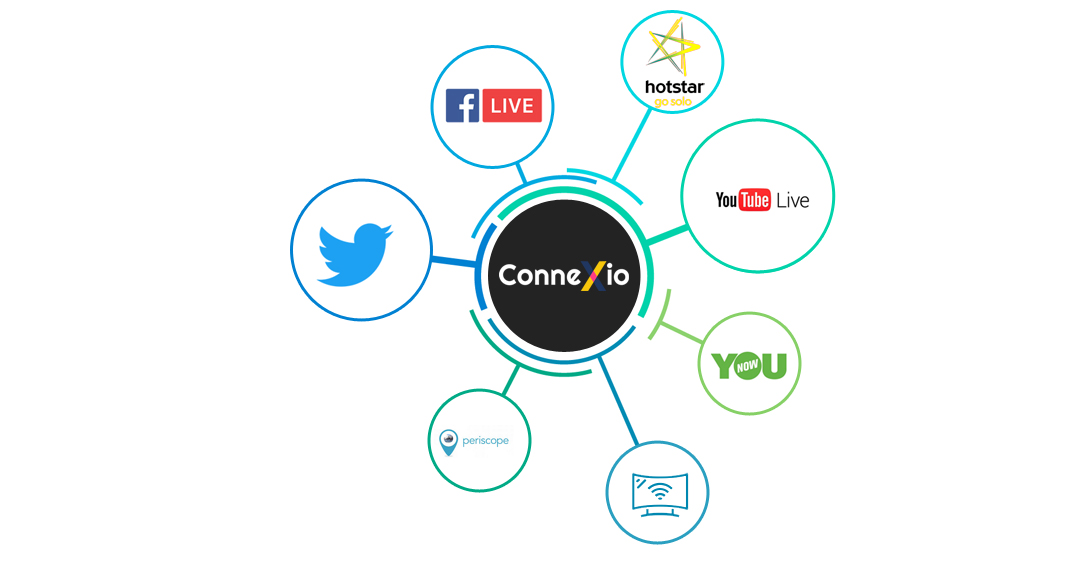 All new
Complete Facebook Integration
When streaming to Facebook Live content creators require complete control over their content sharing. Tag a geographic location, tag your friend, tag your content sponsor and take advantage of audience targetting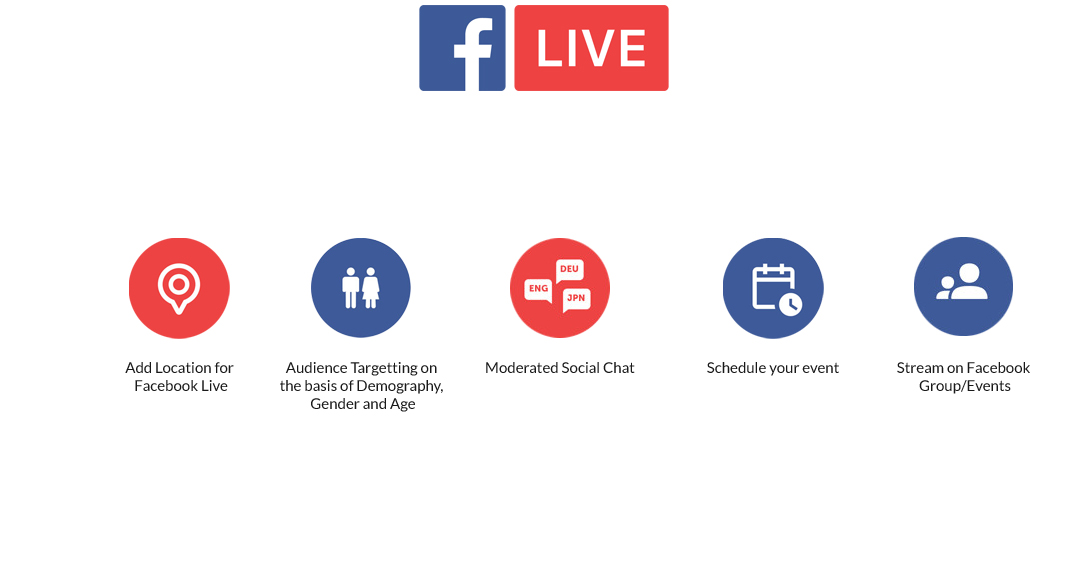 All new
Live Production and Video Editing
Manage broadcast within a browser. Stream production quality stream with option to switch streams, insert brand logo, countdown, time, ticker or any mid event video. Add moderated social comments, tweets or polls with data visualization.
Improved
25+ Parameter based analytics
ConneXio is integrated with all social and third party publishers which provides you complete integrated analytics for your viewers and content. You get user behavioural, retention engagement and comptetive analysis at one point.
Drive traffic to your portal
We understand your needs and therefore our live solution helps you increase traffic from across the web. Now you can brand your content with custom player logo and Video Destination API to create your own youtube like Video destination.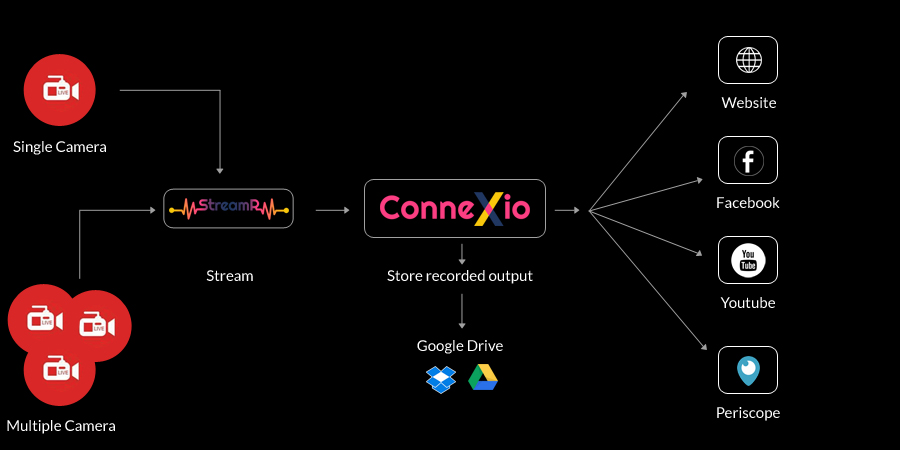 Watch Livestream Anywhere

iPhone / iPad / Apple TV

Android Phone / Tablet

Roku TV Set-top Box
Top